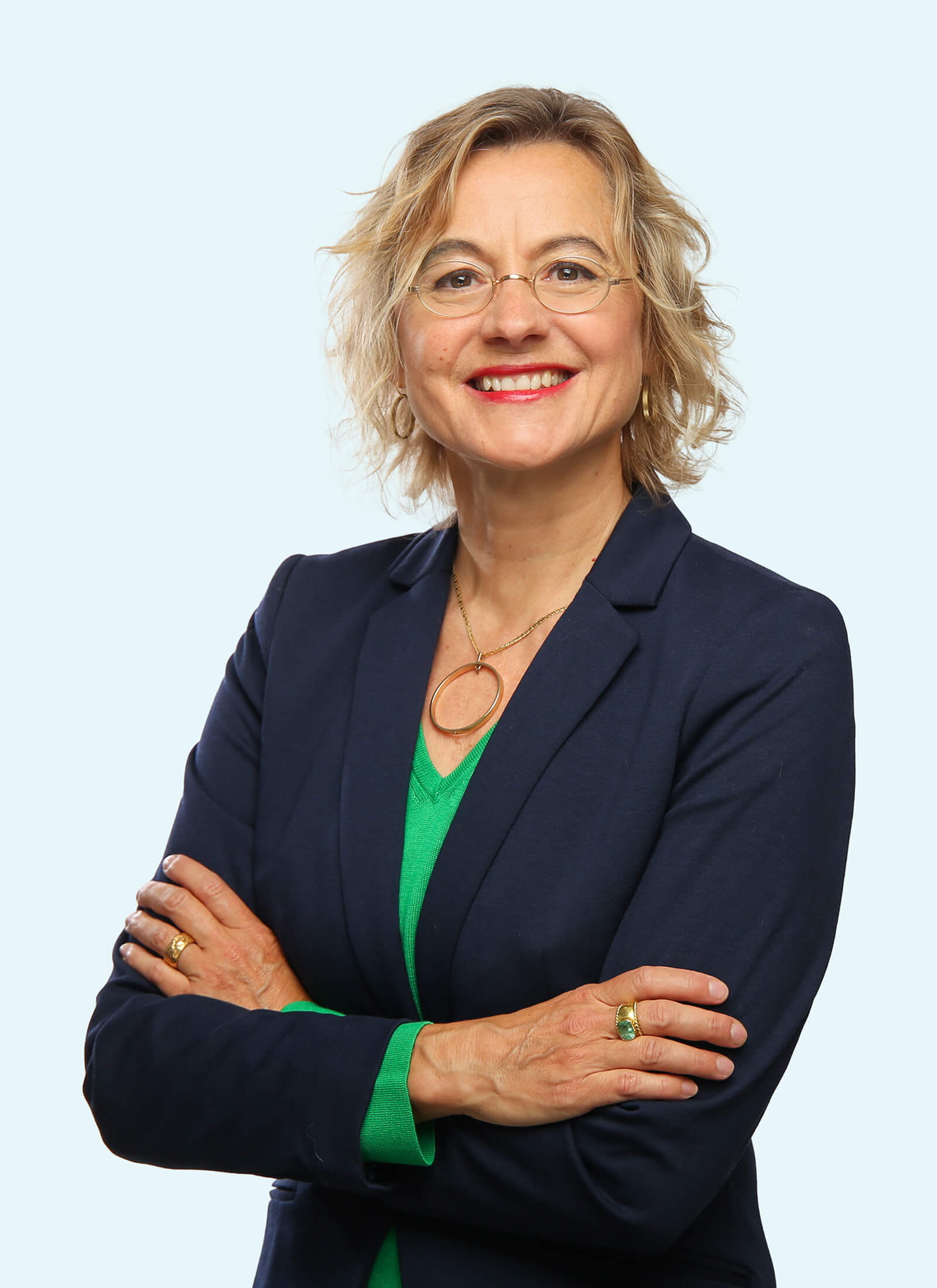 Almut Bühling is an expert in intellectual property law. She advises and represents medium-sized companies and multinational corporations worldwide both in and out of court in the fields of trademark, design, copyright and competition law as well as patent infringement. She has in-depth experience in providing strategic IP advice to start-ups and spin-offs, as well as to large corporations on building their IP portfolio, brand management and protecting their expertise.
Almut's services include drafting licensing and distribution agreements, technology transfer agreements and cooperation agreements. She regularly represents her clients in interim injunction proceedings at trade fairs and border seizures in order to effectively protect their IP rights against counterfeits. Her professional expertise is based on more than 20 years experience in intellectual property law. Over the years she has also gathered a hand-picked international network of colleagues worldwide.
Almut tirelessly represents the interests of women entrepreneurs worldwide: as co-chair of the board of the International Commission of the VdU (Association of German Women Entrepreneurs), as the German representative of the VdU in the world umbrella organisation FCEM (Femmes Chefs d'Entreprises Mondiales) and as the FCEM delegate at the Conference of INGOs at the Council of Europe.
Almut is co-founder of the cooperation between BSB Attorneys at Law and BSB Patent Attorneys.
She studied law at Ludwig Maximilian University in Munich and copyright law at St. John's University School of Law, New York. She worked as a researcher for the Institute of Journalism and Communication Studies at the University of Tokyo, and for Hokkaido University, and has worked in IP law firms in Hong Kong and New York.
Almut actively shares her experience and knowledge as a mentor.
She is co-author of the commentary on trade mark law "Hoffmann-Kleespieß-Adler", Carl Heymanns Publishers.
Memberships in associations and organizations
Bar Association for the Higher Regional Court District of Munich, GRUR, VPP, ECTA, LES, AIPPI, women in IP, VdU
BSB Rechtsanwälte
Schellingstr. 42 | D-80799 München
Phone +49 89 95440450
Fax +49 89 3009706
Email almut.buehling@bsb-law.de